I must say I like the way UEFA a few years ago decided to spread the first knock out round of the Champions League over a period of three weeks to maximize television viewership and leveraging on the appetite of the football public for the Champions League. If last week was anything to go by; we might just be in for another set of breathe taking individual or team performances. With out a doubt; Paris Saint Germain's demolition of Barcelona was the highlight of the round, raising questions on a potential crisis at the Nou Camp; whilst I particularly was quite disappointed with Pierre Eric Aubameyang and the number of chances created and missed at the Stadium of Light in Lisbon as Benfica got a solitary goal lead to take to Dortmund in three weeks.
Today and Wednesday; provides us with some interesting clashes to savor as we take trips to Manchester, Leverkusen, Oporto and Seville for our next dose of quality European football, but our focus is on today's games at the Etihad and the Bayer Arena.
Manchester City v Monaco
Manchester City welcome the top scoring team in Europe to the Etihad; in what promises to be a tough battle between two teams with varying characteristics; whilst Monaco have scored with reckless abandon so far this season; they have seamlessly merged this with resolute defending; unlike City who have struggled to keep their rear end impenetrable up until the last few weeks as Pep Guardiola was bold enough to make critical changes that seem to have steadied the ship somewhat. With Monaco, you have a stable side, top of their league; with Manchester City; you have a side seeking a new identity and balance; makes for an intriguing match up.
Leonardo Jardim has ensured that Monaco have flown under the radar; climbed almost unnoticed to the top of Ligue 1; with a number of interesting changes; coupled with the revitalization of the once previously deadliest striker in Europe in Radamel Falcao. With over a 100 goals scored in all competitions; Monaco have put themselves in a very strong position especially as they face a team whose leading scorer is trying to win his place back and are firmly supported by their enviable record when it comes to visiting England; undefeated in their last four visits; add that to their ongoing unbeaten record of seven games on the road which has had they win five of those games.
Manchester City have found a way around their problems and it took a bold and hard decision to somewhat find a solution to the problem; Willy Caballero has provided a calming effect and influence at the back since replacing Summer signing Claudio Bravo and this has given the defense a little more assurance. Guardiola's men are undefeated in six; with four of these matches ending in victory; although it would have been largely disappointing for the Citizens to have drawn the FA Cup 5th round tie with Huddersfield.
If you are looking for a game that has goals written all over it, I believe is this one; Sergio Aguero wants to prove himself worthy again despite Gabriel Jesus' injury, so expect him to be fired up; we are all well aware of Monaco's goal scoring prospects and I do not see Manchester City keeping a clean sheet.
My Verdict: Manchester City Win; but both teams to score
Bayer Leverkusen v Atletico Madrid
This is potentially a clash between Manchester United Strikers; past and likely future; as Javier Hernandez comes up against Antoine Griezmann; who has been persistently linked to Manchester United. Atletico Madrid have looked different from the team many have come to love over the past four seasons or so; defensive solidity seems to have departed the side as it seems Diego Simeone may have given as much as he can to this team; but at the right time they seem to have bounced back and found their goal scoring boots with Kevin Gamiero scoring a hat trick at the weekend after a series of unfortunate draws in an unbeaten run away from home that has lasted for seven games.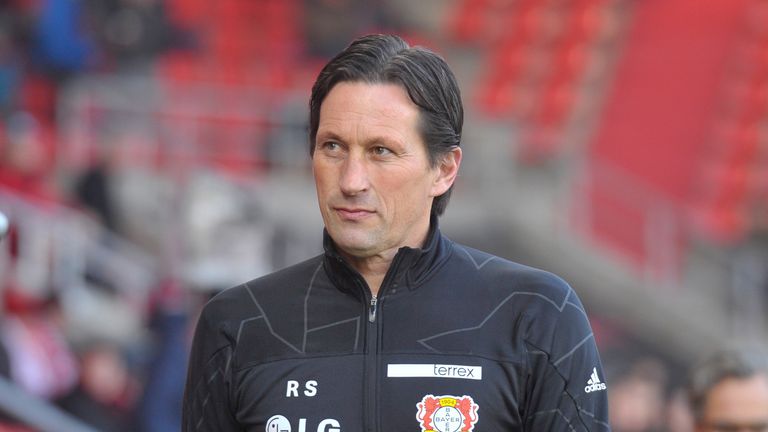 Bayer Leverkusen under Roger Schmidt are team who promise so much but fail to deliver when the chips are down. So far this season despite all the draws especially the two at home; the side remains undefeated in the Champions League this year; stretching their unbeaten run to eight games in total in the competition. My worry for Bayer has to be defensively; this is a team that promises so much going forward; but always find a way to let it slip at the back and the absence  of  Jonathan Tah would back this even more glaring as they face an in form Atletico Madrid front line.
Talk about a game between two teams who have found consistency hard to come by, but promise a lot going forward which they more often than not deliver on; Atletico look like the more likely to grab the initiative in this tie; but Bayer have the assurance of keeping a lid on the goals conceded against the team from Madrid over their last four meetings.
My Verdict: Looks like a draw to me (Under 2.5 goals an alternative)