The European Football season is gradually coming to an end and what a season it has been; who would have thought that Leicester City would be champions of the English Premier League. What an incredible story and journey it has been so far for the Foxes.
The title chasing excitement towards the end of the season fully resides in Spain; German Champions should be confirmed this weekend; despite Bayern's exit from the Champions League in midweek. In England and France; the battle for Champions League Places takes a head to head dimension and of course the relegation battle will also take center stage as two of the three teams fighting for survival host tricky opponents. All these we will highlight in our preview for this weekend and as always drop our betting tips.
The Battle for Champions League Places in England
The battle for Champions League places takes a very interesting turn this weekend as Manchester City host Arsenal in a straight shoot out for third place; as three points separate both teams, but the Citizens have a superior goals difference of +5. This is a game both teams cannot afford to lose, mainly because Manchester United and West Ham are firmly on their heels waiting for a slip up with both teams still having a game in hand which is ironically between both of them.
Manchester City would obviously be demoralized from their appalling showing at the Bernabeu in mid week; they looked like a team bereft of ideas and very little attacking invention. It is left to be seen if exit from the Champions League would affect the team and especially the manager; considering he would not be in the dug out for next season.
For Arsenal; its an interesting case and a slight semblance of "progress"; last season the gunners finished third in the league and it does seem like they like the idea of finishing in that position as to the late charge for fourth spot. Arsene Wenger has come under tonnes of criticisms this season and has also taken a swipe at the fans for the underwhelming atmosphere at times at the Emirates as the reason why the wheels fell off their title challenge this season and for the umpteenth time in their twelve year search for another Premier League Title.
To the game proper; I am sure if a draw is offered to both teams now; they may just accept it; however this is a great opportunity to pull clear of the chasing pack as well a great chance for Arsenal to snatch second place for cross town rivals Spurs if they suffer any hang overs from losing the title at Stamford Bridge. Arsenal have controlled this encounter of the last couple of years and also have the better of the historical head to head; interestingly Manchester City have only won one of their last six meetings with Arsenal. The Gunners have won at the Etihad before and I won't put it past them to put in a super display if the Citizens remain stuck in Madrid.
My Verdict: A draw looks very likely
My Betting Punt: Both teams to score comes @ 1.54 
The Relegation Dog Fight in England
It is looking more likely that Newcastle may just and that's a very slight chance avoid the drop, but then that's me talking what do I know. If they fail to do this business especially this weekend; when their relegation rivals are at home to two tricky opponents with the Magpies away to dead and buried Aston Villa; then there is very little that can be said if they fail to get three points to put some daylight between them and the duo of Norwich City and City Rivals Sunderland.
Sunderland host rejuvenated Chelsea at the Stadium Of Light whilst Norwich host Champions League chasing Manchester United.  The least that's said about the kind of season Chelsea has had the better; they have a host of players who are probably playing for their respective futures and still the slight chance of Europa League qualification; hence where I think the desire to cause Sunderland some heartache may come from. Sam Alladyce's are where they are because of too many drawn games; 11 in total so far this season; the most of the bottom six teams in the league; interestingly drawing six of their last eight games; these draws need to be turned to wins for the Black Cats to have any chance of survival.
Norwich host Manchester United in the weekend's early kick off; Norwich have defeated Manchester United earlier this season and would feel very confident of doing a double over Louis Van Gaal's side for the first time since the 1989/1990 season. Norwich have won two of the last four matches against United; but find goal scoring difficult, in their last three matches, the Canaries have lost and also failed to score. The face a Manchester United side still chasing a Champions League place, but who have not traveled well lately with just one win in their last four away matches. This provides a big chance for Alex Neal's side to put a huge dent on the Red Devil's Champions League chase and also aid their bid to escape relegation as the stand two points away from safety; a win will take them out of the bottom three, even though it may be temporary depending on other results.
My Verdict: A Win for Newcastle; but draws for Sunderland and Norwich
My Betting Punt: Over 1.5 goals in all the games seems a safe bet. 
The very close La Liga Title Race
La Liga continues to show that asides from the marketing, viewing, commercial and money spinning side of the game  it is head and shoulders above any other league with its Drama and the participation of its teams in European Competitions. This season, we have an all Spanish Champions League Final with Liverpool the stumbling block to an all Spanish Europa League final as well. The title race has left many onlookers and neutrals licking their lips at the potential drama that we expect to unfold over the last two match days with Barcelona and Atletico Madrid level on points at the top and Real Madrid just a point behind; so don't even think about blinking.
Barcelona host city rivals; Espanyol in the Catalonia derby; which should be easy for Barca to negotiate, that bad run of one win in six is far gone, now they finish off teams comfortably and ruthlessly. Atletico and Real Madrid have both qualified for the Champions League final and now have to switch their attentions to domestic affairs. Diego Simeone's team take on a Levante side away from home; who are already looking forward to life in the Segunda Division, so I expect all the plaudits and admiration that Atletico have received from mid week to spur them on to get their usual not so fussy win.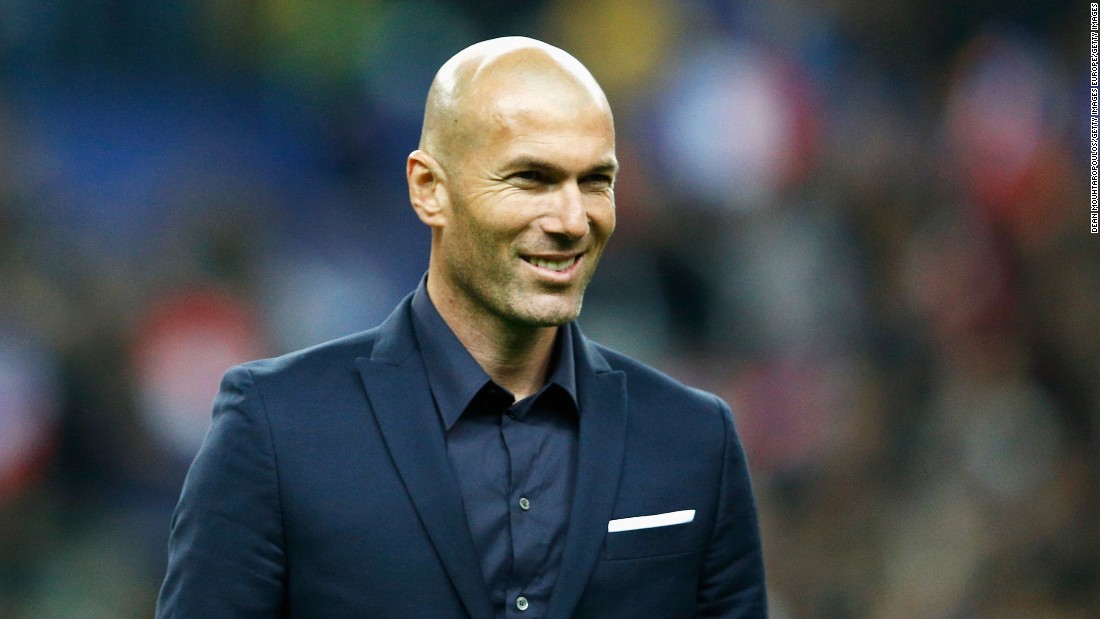 I must give credit to Zinedine Zidane and the work  he has done at Real thus far; as far as many were concerned Real Madrid were done and dusted and the reason would end without a trophy. The french legend has the chance to win Real Madrid's eleventh Champions League trophy in his first season after taking over in mid season from Rafa Benitez. Zizou has done a great job, whether we like it or not; his team's application and victory in the second El-Classico remains fresh in our minds. Los Blancos potentially have the toughest fixture of the three with the visit of Valencia who have been on a mini revival since the departure of Gary Neville with three straight wins at a point including victory at the Nou Camp; but have gone on a run of three wins from their last six matches, but lost last time out to Villarreal. Real Madrid must be at the top of their game to ensure they take the fight for the title to the final day. Matches between both teams have produced four draws in the last six matches with the victories shared one a piece.
My Verdict: I expect the top three to win their matches
My Betting Punt: Barcelona (Combo of win & over 2.5); Atletico Madrid and Real Madrid win
The fight for European places in France 
We all know that Paris Saint had run away with the Championship from the winter months and had a points gap as long as the Third Mainland Bridge; but interest in the league has been spurred by the fight for European places. I have been particularly impressed with the resurgence of Lyon; from the disappointments of an early injury to Nabil Fekir and sacking of Herbert Fournier; Lyon seemed dead and buried; but Bruno Génésio has done a fantastic job since taking over; made them solid at home in their new stadium with an unbeaten home record in 2016 which has formed the platform that their success and rejuvenation has been based on.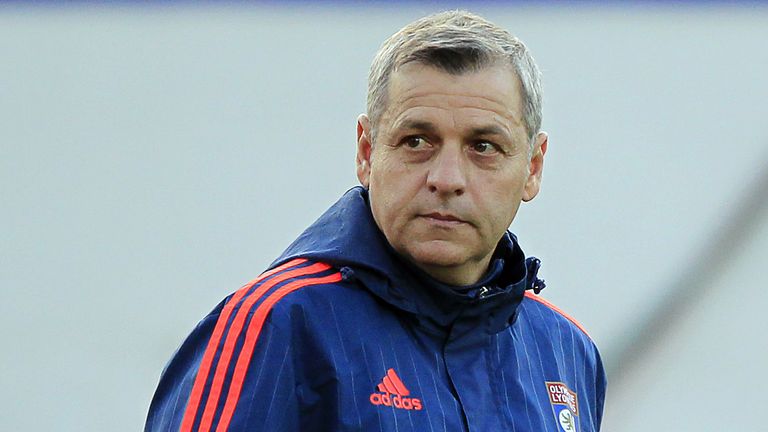 This weekend they face Monaco; who are in third place and level on points with 62 points; just like in the EPL, its a straight shoot out with two games to go which Lyon must be considered as favorites considering their solid home record and Monaco's rather draw laden away record with only the victory against PSG been of any significance. Lyon and Monaco have played three consecutive draws and the way I see it; that looks like the most likely result.
Lyon are strong at home and Monaco are quite frustrating customers away from home; it make for an intriguing contest with automatic qualification for the Champions League on the line, I expect both teams to be buzzing as it promises to be an exciting game.
The likes of Saint Etienne, Nice and Lille would need something out of this world to sneak into the UCL places and this is highly unlikely; but I must commend the exploits of newly promoted Anger who stayed close to PSG for many months, demonstrating that they do deserve to be in the elite division.
My Verdict: Lyon v Monaco would end in a draw
My Betting Punt: Draw or over 1.5 goals