What a weekend we have on the cards; the Americans prepare for the Super Bowl, the grand finale of their version of football; but all the action is not reserved for the Americans alone. Germany is agog with three clashes that aim to unsettle the established order, France serves up another installment of Le Classique as well as a top of the table clash; in Holland two of their grand old clubs go head to head and in England, its first vs second with a dose of title decider from recent past.
Ajax v Feyenoord
Two of Holland's most successful clubs go head to head this weekend; even though its a top of the table clash as second takes on third, but there exist a thirteen point gap between both teams at the summit of Eredivisie as both clubs continue their chase of champions and League leaders PSV.
Feyenoord under Giovanni Van Bronckhorst have been on their worst run of form of late as he seeks to find a winning formula to aid the team bounce back for five straight defeats which happens to be a club record; there is every likely hood that he may tinker with the side to enable the team compete against Ajax's fluid and pacy front three.
Ajax haven't been in great form of late as well which to them falling behind PSV in the title race with back to back draws against Hercules and Roda leaving them a point short at the top. In terms of head to heads; Ajax recent records against Feyenoord is quite solid with only two defeats in their last 25 games, coupled with Ajax current run which stands at one defeat from their last thirteen games with Feyenoord not faring any better; they are winless in their last six games; seems very bleak for the Rotterdam club.
My Verdict: Ajax to win
My Betting Punt: Ajax win or draw comes @ 1.17 
Hertha Berlin v Borussia Dortmund
Talk about an unlikely team fighting for a slot the Champions League, going toe to toe with more established and seasoned campaigners; when survival in the Bundesliga or the comforts of mid table sanity had been the resolve for the team in recent years; the team from the capital is having a season for the ages, its stuff of dreams. Hertha are a team of players looking for a second chance; which has been offered and duly received by these players; Salomon Kalou and Vedad Ibisevic are two of such players and what a season they are having with 16 goals between them this season.
Dortmund are the visitors this weekend looking to extend their ten point lead on Hertha, the gulf in class between both sides is not in doubt, but you cannot fault the drive, desire and the tenacity of this Hertha side to ensure that taken seriously by the established order. Hertha are currently undefeated in their last five games, so confidence is quite high for Pal Dardai's side.
Thomas Tuchel's side have the league's top scorer in Aubameyang, expect their high intensity, pressing and pressure play to ensure they unsettle the home side and keep them on the back foot. Dortmund are also on a good run; with five wins from their last six matches; but Hertha's strong home form of one defeat from their last ten home games should not be taken for granted.
My Verdict: Dortmund to win, but only just
My Betting Punt: A goals punt may just be right here, over 2.5 goals comes @ 1.65
Schalke 04 v Wolfsburg
Re-wine a couple of years back and this would be top of the table clash, but not this year, with both teams currently lying in sixth and seventh place. Their current position does not take away the sizes and effect these two teams have on the Bundesliga.
With both teams seeking to break into the top four, it is expected that this would keenly contested encounter with both teams going for the jugular. Schalke's have found some form lately with three wins from their last five matches; whilst Wolfsburg continue to struggle without a win in their last six matches; also failing to win nine of their last ten away games with Schalke winning their last five home matches.
The head to head between both sides seems even within the six meetings of both sides.
My Verdict: Schalke to win, but only just
My Betting Punt: A goals punt may just be right here, both teams to score comes @ 1.63
Bayer Leverkusen v Bayern Munich
Roger Schmidt's reckless abandon attacking style may have earned rave reviews and truck loads of goals especially from Javier Hernandez, who seems to be in the form of his life. Bayer would have to be at their very best to get anything from this match up as Bayern Munich have just continued from where they stopped before the winter break.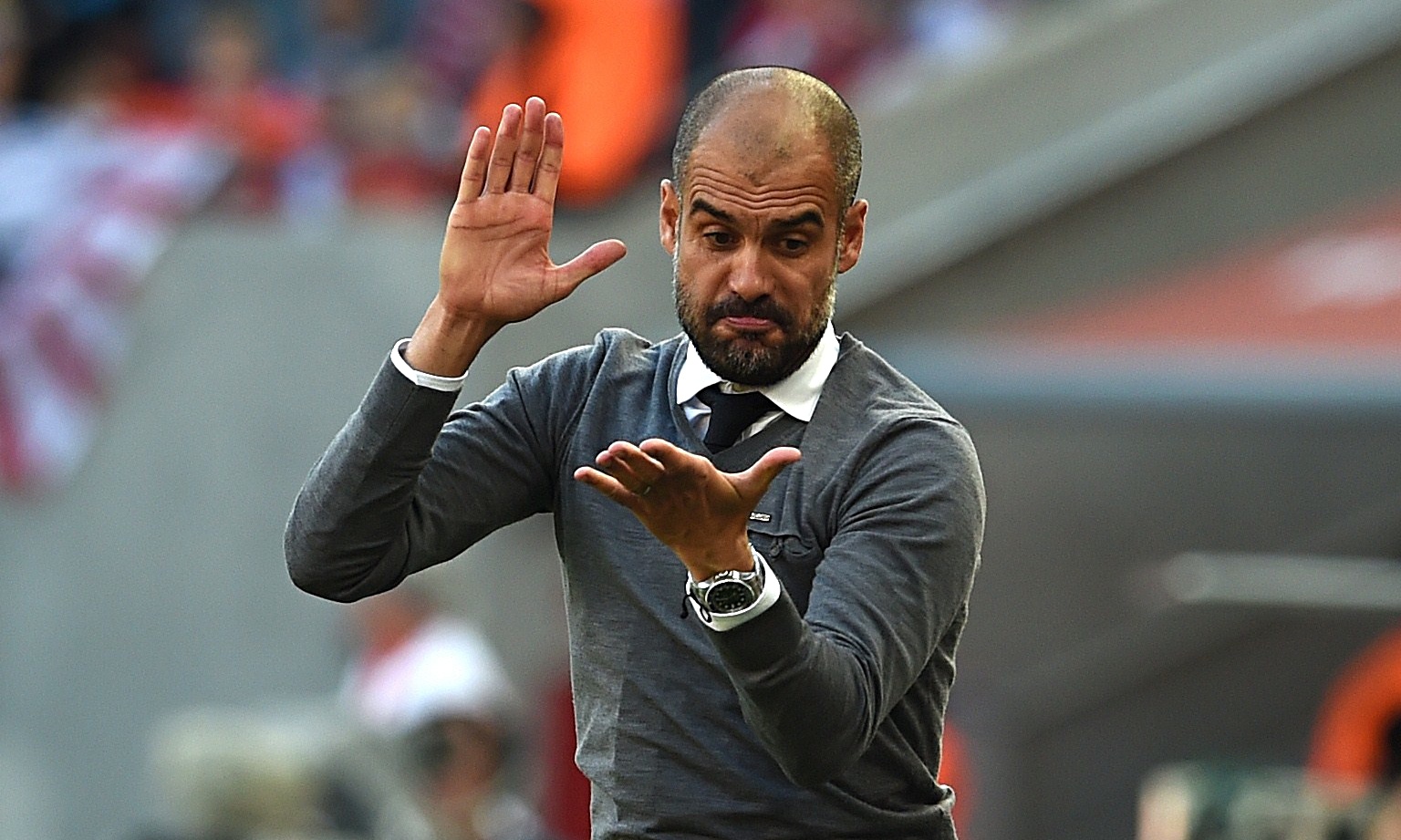 News of Pep Guardiola's departure  to Manchester City has been the big story of the last one week, so expect to knifes to be out as a number of observers would want to see the effect this news has on the team's performance. With Bayern eight points ahead of Dortmund, there's some leg room for the Bavarians, but they cannot afford to let their rivals make up any ground on them.
Bayer have been in steady form of late; three wins from four with their high octane style of attacking football makes for good reading and can be used to put pressure on Bayern who currently struggle with a number of injuries especially in defense. Despite the defensive concerns, Bayern remain favorites as they have won five of their last six meetings with Leverkusen.
My Verdict: Bayern Munich to win
My Betting Punt: A Bayern Munich win comes @ 1.66
Olympique Marseille v Paris Saint Germain
In France this weekend, there is a small matter of the Le Classique, unfortunately with little or no consequence in the general scheme of things this season as both teams lie in eighth and first respectively. PSG are running away with the Ligue 1 title and the rest have to scramble for the other European places, Marseille have had a Yo-Yo season, but have their best work away from home.
Under Michel, Marseille have seemed to be more comfortable playing away from home with only two wins at home compared to six wins away from the Velodrome.  Belief is very high at the Velodrome as Marseille seek to break PSG's current unbeaten record in the league this season and with an eleven match unbeaten run of their own, they really look up to the task.
Nantes long standing unbeaten record from the Nineties has finally come to an end as this PSG side continue to look quite unbeatable, but would be wary of Marseille even though they haven't lost at the Velodrome for almost three years with two wins in their last two visits.  Marseille did give PSG a lot to consider in the first encounter, but it was not enough to stop the Parisians from extending their run to eight straight wins against the Seasiders.
My Verdict: PSG to win
My Betting Punt: A PSG win comes @ 1.71
Monaco v Nice
This clash is greatly aided by the fact that it comes up as an early Saturday afternoon kick off, away from all the attention of Le Classique; this is a top of the table clash with the fight for European places heating up; its second v third and its also a derby.
Claude Puel would be glad with the progress Nice has made this season, especially with the play of Hatem Ben Arfa; who has been simply irresistible thus far, driving Nice to the top three positions. Both sides are chasing Champions League football and with a Derby, you know anything can happen and may well be one of the most intense and entertaining in a long time. Watch out for the influence of Moutinho, Bernando Silva and of course Hatem Ben Arfa.
My Verdict: Game will be an intense and competitive draw
My Betting Punt: A both teams to score comes @ 2.00
Manchester City v Leicester City
Who would ever have thought that we would be discussing Leicester City in a title push and not in a relegation dog fight; a lot of credit must go Claudio Ranieri and his team for breathing fresh air into the English Premier League. The least ball possessing side in the league, with pace to burn; this style has ridiculed all assertions on why it is important to possess the ball; currently Leicester have the best away record in the league and that's something to worry about for Manchester City.
Manchester City kept in close touch with the leaders even though the performance at Sunderland was quite underwhelming. The Citizens have to up their game; keep concentration as this Leicester side are always looking to spring a surprise with the quick counter attacking play, with balls played into the channels for the likes of Vardy and Mahrez to latch on to the pass.
The scenario presents us with a solid home record and a solid away record;if you ask me I would go for the away team to get the better of the home side as they play the same way either home or away, they always willing to relinquish the ball to the opponent; having him control and boss the game; but sense to keep their shape all through in two banks of fours with the raw energy of N'Kolo Kante driving and knocking on the ankles of the opponents midfielders.
Leicester are undefeated in 14 of their last 15 away games; now that's an impressive record with five clean sheets from their last six matches; but we must note that Manchester City are on a nine game unbeaten run against Leicester City.
My Verdict: Something tells me this is a draw
My Betting Punt: A both teams to score comes @ 1.71
Chelsea v Manchester United
Two teams who have had different degrees of turmoil this season; who would have believed that these two teams would be this far away from the title equations; it is the remarkable nature of this season's Premier League.
Chelsea are yet to lose under the tutelage of Gus Hiddink, but have only won twice since he took over, but you can see the apparent improvements, even though they look more and more like they have adopted a more pragmatic style under him to stem the tide.
Manchester United on the other hand seem like freed from slavery, playing with a lot more verve, vigor and drive; its like the shackles have been taken off and the players have been told to go out and enjoy their football. Chelsea remain the one team Manchester United do not have a better head to head record against and in recent memory; the Blues are yet to lose in nine meetings against the red devils.
Chelsea have kept clean sheets in five of their last seven matches against Manchester United and have drawn their last three matches at Stamford Bridge. Chelsea may be considered favorites to win this one, but if the Red Devils play they way they have in the last two games you cannot write them off completely.
My Verdict: I can only see a draw here
My Betting Punt: A Draw comes @ 3.20
***** A punt with N500 can earn you a winnings of N 56,200.00, good luck guys
**** Odds courtesy www.bet9ja.com
**** Stats courtesy www.whoscored.com