Its that time of the year; when our people across the oceans and seas get dressed up in their very best costumes all having a good time. For we football people, we just hope we won't have any costuming type performances by our favorite teams. I know I did quite poorly on the predictions last week, who would have thought Chelsea would blow Manchester United away, Milan would get the better of Juventus, Sampdoria would stand tall in the derby and PSG would play out a bore fest of a nil-nil draw with Marseille.
So as with everything; if at first you don't succeed; time to put on those costumes and lets try again, here's my preview of the big games in Russia, Germany and Italy:
Spartak Moscow v CSKA Moscow
One of the most fiercely contested derbies in Russia, although Spartak have fallen behind CSKA considerable over the last few years; as CSKA consistently compete for the title and participate in the UEFA Champions League every season; Spartak have somewhat lost there way.
This season is a little different as Spartak are pushing Zenit close and playing some quality football along the way and are ahead of their city rivals going into the derby. With Spartak as host; CSKA have a formidable record with only one defeat from their last 17 visits to their City rivals. Obviously, Spartak's current form and position in the league sets them as favorites, but as we have always known with derbies; the form book goes out the window.
Prediction: Draw (Betting Punt: CSKA Win/Draw)
Borussia Dortmund v Schalke 04
The Ruhr derby could not have come at a better time for Schalke especially with Dortmund struggling lately. Schalke's big summer loan imports finally seem to be finding their feet in the Bundesliga, whilst Dortmund's great summer business has suffered a huge set back with the amount of injuries that has befallen the Black and Golds.
Both teams were in action in the DFB Pokal, but sailed through but a greater cost to Dortmund who were forced to extra time by Union Berlin with this in mind and a current run of three winless games in the league; definitely this is crisis time for the team I like many expected to give Bayern a proper go this season. Schalke come into the derby reinvigorated, after a slow start to the campaign are on a three game unbeaten run in the Bundesliga and six in all competitions, playing some good stuff and scoring plenty of goals; their confidence is back and I think they stand a very strong chance in the derby this time.
Dortmund's 25 game unbeaten sequence at home is the only indices that swings things there way; I expect a high tempo, physical and intense contest between both sides with plenty scoring opportunities created.
Prediction: Draw (Betting Punt: Both Teams to Score)
Juventus v Napoli
The Bianconeri have already lost two big games this season and to both Milan clubs at that, but still occupy the top of the Serie A standings. Juventus and Gonzalo Higuian welcome their closest rivals and the striker's former club from last season in Maurizi0 Sarri's Napoli to the Juventus Stadium.
All the big questions going into this clash has to do with Gonzalo Higuian coming up against his former club, will he score? Will he celebrate? All interesting if you consider that he hasn't scored in his last four matches; Is he reserving the goals for the Azzurri? Spear a thought for Napoli though; Higuian's replacement is out for four months with Sarri saddled with a major striking problem and may have to do with wingers in striking positions with the likes of Insigne and Mertens looking to lead the line.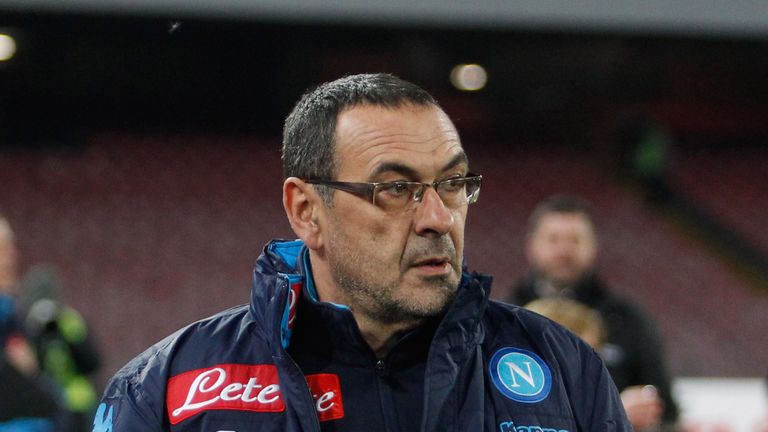 It would be a huge surprise if Napoli manage to pull off a victory at the Juventus Stadium; which they haven't won at in their last six attempts. Juventus bounced back and confidence restored after to powerful headers from Chiellini among the goals as the Old Lady bounced back to winning ways.
Prediction: Juventus to Win (Betting Punt: Juventus Win or Draw)