A century is a really long time and I must say if any gathering whatsoever has had the opportunity to be in existence for that long a time, it deserves to be celebrated. Yes, we just had one Copa America last year with Chile winning on home soil; what's the point of another one? Well, if there's any reason besides the fact that we would be watching some of the best footballers in the world from that side of the plant in June instead of them lying on some pitch on holiday; I must say its a fabulous idea because we football buffs always whine during the off season out of nothing to do.
Another interesting factor is that the lads from the Americas will be battling for our attention on the Television screens as they go up against their European counterparts for premium television ratings and viewership; even though the time zones difference sorts that out. Even here in Nigeria; two rival cable companies have rights to one each as against one having rights to both; so expect a tug of war for the subscriber base.
I will be looking at the Centenary Copa America from a group by group perspective, picking the successful victors from each group; good thing this year is that with 16 teams; I avoid the tricky part of picking best placed third placed teams; hopefully my selection would leave hanging with egg all over my face.
Group A
The Host (USA) have had a rocky few years under the guidance of Jurgen Klinsmann; who has tried to make the USMNT (United States Men's National Team) more attractive and appealing in the football they play and in their reception to the outside world especially American born players who may be plying their trade elsewhere. However, his reign has divided opinions somewhat and a vast number want him gone sooner rather than later. As Host you expect the US to navigate a very tricky group with seasoned campaigners; Colombia and Paraguay, even though Costa Rica have emerged as very competent and potentially tricky customers. However, the absence of Keylor Navas has to be a huge blow for the Costa Ricans and the tournament as a whole; this Costa Rica side are the banana skin of this group, if any one under estimates them, it will be at their peril.
Colombia and many of its superstars  have come off very underwhelming seasons; Jackson Martinez moved to China from Spain, James Rodriguez has become a bench warmer at Real; Radamel Falcao, probably doesn't even know his way home not to talk of where the goal post is, Carlos Sanchez got relegated with Aston Villa and we can go on and on; however the likes of Carlos Bacca just came off a 18 goals league season in Italy playing in a poor AC Milan side; Cuadrado ended the season as a champion in Italy, so also Santiago Arias at PSV. Colombia have struggled since the successes achieved after the World Cup in Brazil and haven't got going in the 2018 World Cup qualification series, lying in fifth position with three wins from six matches.
Paraguay are the draw specialist of the Copa, two editions ago; they went on a stalemate spree to find themselves in the final. They precisely haven't recovered since the departure of Gerardo Martino, who instilled a discipline but expressive approach in the Paraguay side. Like every country with a golden generation; they failed to win anything of significance; but ensured they ruffled a few feathers and that is what I expect from them to do in this Copa.
Qualifiers from Group A: USA (only because they are Host) and Colombia; I won't write off Costa Rica though.
Group B
This is a different Brazilian side attending the Copa with so many players pulling out with various kinds of injuries to the likes of Kaka and Luis Gustavo (who departs for personal reasons); however it still looks like a strong Jogo Bonito side. Dunga has faced criticism in his second coming as Brazil manager, if you ask me it was a surprise that he even returned to the helm, but Brazil needed a reboot, some kind of shock therapy after what happened at the last World Cup they hosted; why he won't even consider Thiago Silva for a recall is an astonishing decision. Brazil have struggled in the World Cup qualifiers thus far and are currently placed sixth with only two wins so far; which has been disappointing.
Ecuador have been very impressive of late and this is a side that is full of raw pace all over the team; they have developed quite well and would be looking to improve their performances in the Copa; where their best finish is a semi final berth. Ecuador are currently second, tied on points Uruguay at the top of World Cup qualifying; the likes of Antonio Valencia and Enner Valencia along with Jefferson Montero; provide a huge outlet with their pace and of course Felipe Caicedo will be a huge miss for them due to injury.
Peru have had two really good Copa America campaigns in the last two editions with third place finishes when they were expected to struggle and not progress. They do have a chance in this group, but its just a slim chance they have as they have only had one win from six in World Cup qualifying; so I do not expect them to get through the group.
Haiti as far as I am concerned are at the Copa to site see and have a preparation for their respective vacations; they would enjoy the experience and seek to ruffle some feathers.
Qualifiers from Group B: Brazil and Ecuador to go through
Group C
The Reggae Boys of Jamaica would be looking to tap into the experience of Wes Morgan, fresh from winning a Premier League title with Leicester City , but I doubt if that would have any effect on their progress in this year's Copa America. Mexico are a team I have come to admire over the years; this is a matured side and I really feel they have a chance to get to the Semi Finals; Javier Hernandez (Chicharito) has been in the form of his life after a new lease of life in Bayer Leverkusen. The likes of Miguel Layun, Hector Moreno, Raul Jimenez are coming off really good seasons in Europe.
Uruguay are one of my favorites to win this Copa America once again; they asides from Argentina potentially have the most fearsome strike force in the tournament, it would be interesting to see how they cope without Luis Saurez for the first couple of games, hopefully it would not be too late when he returns. I think Uruguay are well equipped to win this especially as they are well built from the back with the Atletico duo of Godin and Gimenez.  With Uruguay top of World Cup qualifying they can approach the Copa with confidence to take their title haul to 16 as the most successive team in Copa America history.
Venezuela are bottom of World Cup qualifying and I just cannot see them making any meaningful impact on this stage as they continue to struggle to find or come about wins and of course there is the potential over reliance on Salomon Rondo.
Qualifiers from Group C: Uruguay and Mexico to go through
Group D
Argentina are quite overwhelming favorites to win the Copa America, it is a huge opportunity to win a major international trophy for the first time since their 1993 triumph in Ecuador. The story of Argentina has been that of many narrow misses with final appearances in 2004, 2007 and 2015. The Albiceleste have come too close to winning major honours that it has become an embarrassment when they fail to deliver at each crunch time. This is the Copa of redemption especially for Captain Lionel Messi; hopefully he is good mental shape with all the of field issues lately; but the maestro must wheel Argentina to the finish line to secure his legacy as a true great of the global game.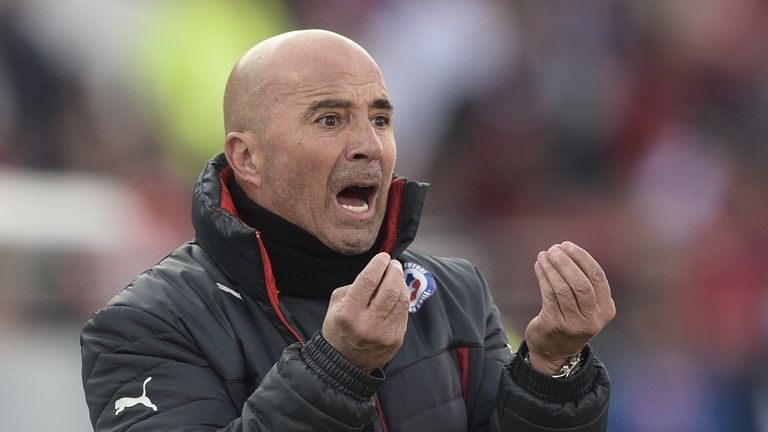 Chile are defending champions that have lost their way; as soon as Jose Sampaoli departed Chile have been on the decline, this has not been helped by some of their stars seemingly losing steam and form after the exhaustion of the last Copa America. It is a huge opportunity to show that last year;s win on home soil was not a fluke and that they possess the resources to repeat and successfully defend the Copa America.
Bolivia and Panama are the the other teams in the group; whilst Panama have witnesses some improvements with their performances in the Gold Cup; Bolivia just seem to be in a consistent slide. Gone are the days when taking opponents to high altitude in La Paz  provided an undue advantage; nowadays they get beaten at home and as we speak are second bottom in World Cup Qualifying.
Qualifiers from Group D: Argentina and Chile
Quarter Finals
By Virtue of how the teams are drawn, these are my potential match ups as the knock out round kicks in:
USA V BRAZIL
COLOMBIA V ECUADOR
URUGUAY V CHILE
ARGENTINA V MEXICO
SEMI FINALS
BRAZIL V URUGUAY
ARGENTINA V ECUADOR
FINALS
ARGENTINA V URUGUAY (In the end I really do think Argentina will finally get crowned Copa America champions for the first time in 23 years)
Tournament Top Scorer: Gonzalo Higuian