Some say it is the fastest growing League in the Africa; another school of thought is of the opinion that very little growth exist in the League. Whatever side of the divide you may belong to; there have been a few oohhs and aaahs; but truth be told our league is growing, yes it's not perfect and would have its elements of controversy here and there; but if Enugu Rangers ending their over 30 year wait for a league title is anything to go by; we may be in for another explosive season.
A number of coaches have made the switch to other clubs in unprecedented numbers; probably the most in recent history and I do think this is where the League title will be won and lost this season. A few of the young upcoming coaches are grabbing opportunities to handle some of the more established clubs; potentially these established clubs have decided to somewhat follow the Rangers model by giving a chance to a "young and upcoming" Imama Amapakabo;whilst some have gone for more established names; although I see these names as those seeking redemption; looking for a new lease of life with their coaching pedigree taking a bashing.
So there we have it Redemption meets Opportunity; who cracks, who gets fired first, who will go all the way? My outlook is purely based on what each manager offers focusing on the key battlers; the transfer business they have done and chronicling what their title and continental qualification chances are.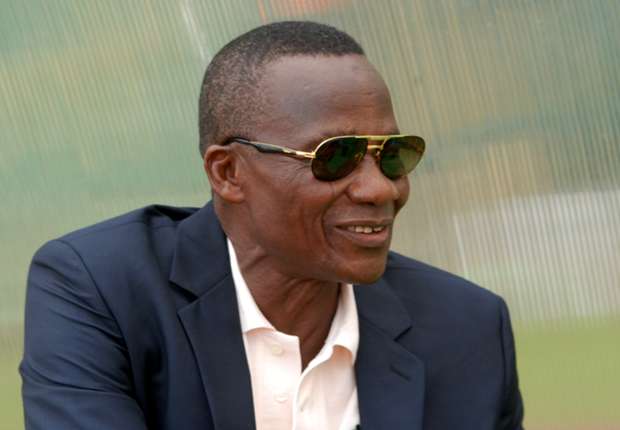 Kadiri Ikhana & Kano Pillars
This is a marriage similar to the union between Jose Mourinho and Chelsea on his second coming to the Premier League ; a marriage of convenience of some sorts. Since Ikhana's last title with Enyimba two seasons ago; he showed up at Ibadan to take over the sleep giants that 3SC have become; but many observers, myself included felt it was a disaster waiting to happen as the Oluyole Warriors lacked the financial muscle to back Ikhana's rescue mission.
A return to Kano Pillars provides Ikhana a chance at redeeming his name and legacy within the Nigerian domestic football landscape and potentially returning Kano Pillars to the pinnacle of Nigerian football; been on of the coaches responsible for Kano Pillar's rejuvenation as title contenders over eight years or so.
Pillars as always have done some really good business in the transfer; but just like last season where they made probably the loudest noise in the market along with Enyimba the season fell flat and I strongly feel this will be the case again this season.
My Verdict: Kano Pillars to finish in top four
Okey Emordi & Abia Warriors
Abia Warriors collapse last season could be strongly linked with the off and on transfer saga of Chisom Chikara which went on uncontrolled for quite a while before the deal was finalized; You could see the life been sucked out of Kennedy Boboye as he tried to steady the ship. In comes the Old timer; Okey Emordi, a seasoned campaigner with his main claim to fame been at Enyimba; but there's a conclusion and general consensus the former African Champion may be past his time and the game may have left him behind.
Okey Emordi's last two coaching jobs at Kano Pillars and COD United left very little to be desired and they both ended in him been kicked out. Now does this suggest that Emordi has lost his touch? Well Abia Warriors provides him a new chance at redemption.
My Verdict: Mid Table finish
Manu Garba & Gombe United
Gombe United won't be the first newly promoted side to discard the manager that got them promotion to the elite league for a more exposed or experienced campaigner. In Manu Garba; you can be sure of one thing; good, attractive football as displayed by his teams at youth level; leading them to U-17 and U-20 titles globally and on the continent respectively.
Gombe United provides a completely different challenge and proposition; that Manu himself has been credited with certain comments on the quality of the squad at his disposal. However,because of the way the NPFL is structured; Gombe United are likely to survive and maintain their NPFL Status strictly based on their home form.
My Verdict: Relegation battle in store.
Baba Ganaru & Wikki Tourist
Wikki Tourist for long periods last season stayed in touch with the top of the table especially with a solid home record and  decent away record. Under Abdu Maikaba last season; Wikki Tourist were probably the most tactically astute and composed sides especially away from home. I was quite impressed with the way they handled themselves away from home and of course they had the goals of Godwin Obaje to keep propelling them.
Baba Ganuru takes charge at Wikki after a poor season at Kano Pillars; where a lot was expected of him, especially considering the amount of pace added to the squad; Pillars were just not at the races and could't regain their title. Ganaru has huge shoes to fill considering the fantastic job done by Maikaba last season; Bature Yaro is a really good signing from Nasarawa United which I expect to have a major impact on Wikki seeking to better last season's performance.
My Verdict: Just outside the top four
Abdu Maikaba & Akwa United
After the performance of Wikki Tourist last season; Abdu Maikaba could not hide from all the expected attention coming his way as Big Spending; Akwa United came calling after a disappointing campaign where they had series of managerial upheavals. Akwa United provides Maikaba a great opportunity to carve a niche for himself considering the financial strength of Akwa United.
Ifeanyi Ifeanyi from MFM FC is a good signing, but they will miss Fortune Omoniwari who has moved to Champions, Rangers.
My Verdict: Just outside the Top Four as well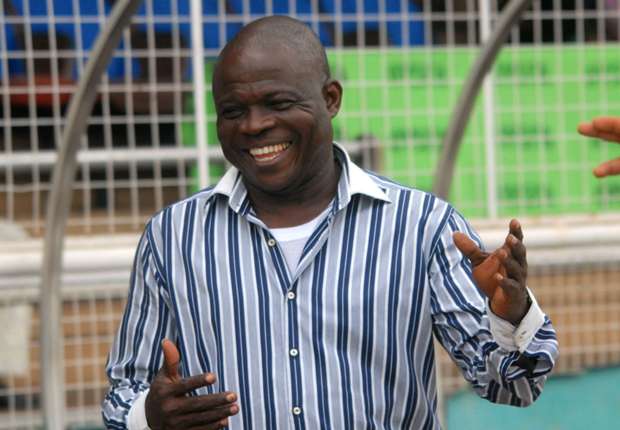 Gbenga Ogunbote & Enyimba
Gbenga Ogunbote has to be one of the most underrated coaches in the Nigeria domestic game and I was extremely elated at him getting the Enyimba job. As much as the Enyimba job along with the Kano Pillars is the poisoned chalice of the league; it demonstrated Ogunbote's confidence and desire to get one of the toughest jobs in the land.
At Enyimba, the job description is simple win the league; its that straight forward; if you don't you get fired; although on some instances a Federation Cup win has been enough to keep a coach on the job, but the priority every season is the league title. Ogunbote has the tools to get the job done and achieve great things at the People's Elephant; the players are available, quality and quantity of the squad is largely unmatched by any other team in the League.
Gbenga Ogunbote is renowned for the rescue jobs at Sharks and Shooting Stars; his move to Giwa FC ended on the basis of the owners battles with the NFF and of course taking Sunshine Stars to the Semi Final of the CAF Champions League showed his ability and resolve to compete with the best both locally and internationally.
Enyimba's signings under Ogunbote haven't inspired many especially how top heavy the People's Elephant are; the capture of Ismaila Gata and Ibrahim Mustapha from Ifeanyi Uba and El-Kanemi respectively worries me with the number of forwards already on the Enyimba roaster; as well as the loss of Chinedu Udoji to Kano Pillars takes away a huge influence and character from dressing room.
My Verdict: Top Four Finish
Imama Amapakabo & Enugu Rangers
Champions Rangers go into the new season hoping to retain their title and I really cannot put it past them; with quality signings such as Fortune Omoniwari and Daniel Etor added to an already quality squad; only worry for me is their ability to hold on to their Stars from last season with the January transfer window still open.
Imama has a great opportunity to write himself into Nigerian football folklore by retaining the title and taking a shot at the CAF Champions League. Imama is a very intelligent coach and he knows how to pace his team for the challenges at hand; his attention to certain unusual details sets him apart from other coaches in the league.
My Verdict: Rangers to finish second
Stanley Eguma & Rivers United
Stanley Eguma is a seasoned campaigner in the league; his is not a case of redemption; it is more of  his ability to seize the opportunity handed him by the support from the State Government and also his ability to build on last season's narrow title loss to Rangers.
Generally speaking, Rivers United have done some of the best business in this off season and had probably the best pre season preparations; their financial resources and might pits them as clear favorites this year. The Port Harcourt based should focus squarely on the league this season and avoid the distraction participating on the continent.
This is Eguma's chance to set himself apart from other coaches that have handled other Rivers State based team and emulate Dolphin's title winning sides of 2004 and 2011.
My Verdict: Rivers United to be crowned champions
Relegation Candidates:
MFM FC: Struggled with their general form in the second half the season; lost a major component of their midfield, should go down.
ABS FC: Didn't make any moves to inspires confidence
Katsina United: Same as ABS FC
Plateau United: Unless Kennedy Boboye finds a solution to his teams second stanza slumber; they will go down.
***Photos Courtesy: Sports.naij.com; dailytrust.com; goal.com, sportsration and pulse.ng