Its the penultimate match day in the 2016 Nigeria Professional Football League season and teams will be grappling for points to win them the diadem or secure their status in the league for next season. Records will be broken and equaled in the remaining matches of the season but lets take a quick look at the fixtures.
HEARTLAND VS KANO PILLARS
After back to back wins, Heartland will be looking to continue their rich vein of form when they welcome the former champions of the league to the Dan Anyiam stadium in Owerri. The home side are still locked in the relegation battle and this season might just be a down slide for the illustrious club that has never been relegated from the top flight. Currently placed 18th on the table with 40 points, their hopes of survival look bleak and only a miracle from heaven can save them this time around.
Kano Pillars have been very poor away from home to say the least. 'Sai Masu Gida' have not shown the resilience their fans know them for and this has made them lose out on continental slots for the second year running. 51 points from same matches as their host puts them on 6th spot-three points from third place and six points from table toppers.
Match day 17; KANO PILLARS 0-0 HEARTLAND FC
VERDICT: Heartland should win this tie comfortably!
ELKANEMI WARRIORS VS PLATEAU UTD
The Maiduguri township stadium has been a slaughter slab for every team that has visited as no club have gone there to pick up points since the home team returned to base. The best any team has gotten (Sunshine Stars) is scoring two goals but they tend to always win the matches. With their talisman striker Mustapha Ibrahim back from his sojourn to Egypt, Ladan Bosso will not want to take chances with his 48 points that is not certainty of survival in the NPFL; a point will guarantee their safety.
Plateau united have done themselves a whole lot of good in retaining their Federation cup winning coach-Zakary Baraje. He's been able to steer the club away from the relegation zone they found themselves at the beginning of the season. Having same points with their host, the Jos based club are sure of staying up even if they lose today with a game in hand at home next weekend needing just a point to be sure!
Match day 17: PLATEAU UTD 1-1 ELKANEMI WARRIORS (82′ Reuben Bala, 67′ Daniel Japhet)
VERDICT: Elkanemi straight win!
IKORODU UNITED VS RANGERS INT'L
'Oga Boys' as they are fondly called, have found some sort of reprieve from their sloppy run of games since moving to the MKO ABIOLA Stadium in Abeokuta. Even though they have been confirmed to return to the Nigeria National League , Ikorodu United will want to finish on a high after posting fantastic results against two former champions of the league-Enyimba and Kano pillars-and might just want to throw a spanner into the works of their guest.
Rangers have it all to do in this encounter as there is no room for error if they truly want to end their 32-years drought on the domestic front. Sitting on top of the table with 57 points, the least the flying Antelopes will be gunning for will be a draw. A win for them however might just make them champions if their closest rival Rivers United fail to win in their own game.
Match day 17: RANGERS INTL 4-1 IKORODU UNITED (11′ Francis Nnedum-OG, 16'&21′ Tope Olusesi, 85′ Obinna Nwobodo; 23'Moses Ebiye)
VERDICT: A scored draw/Rangers win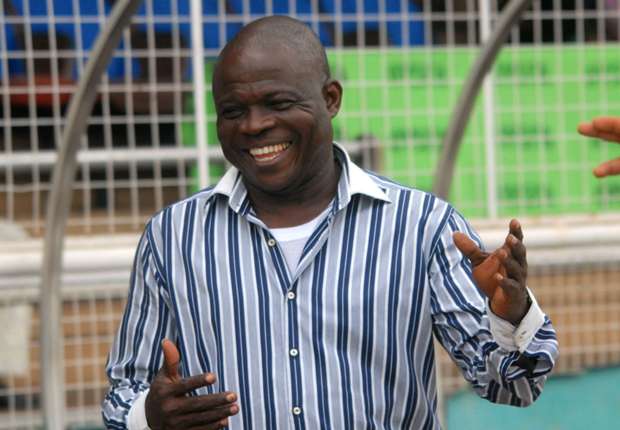 SHOOTING STARS VS WIKKI TOURIST
The Oluyole Warriors still need to pick maximum points at home to remain in the league. With 44 points and on 15th position, safety is not sure yet. The management have still not settled the outstanding debts of the players and that might work against them. But in their last home game, they did enough to steal all three points from Rangers. So the boys might just be playing for their gaffer in this one even with a low morale.
Wikki have it all to do if they still want a continental ticket. Four consecutive losses away from home has pushed them out of reckoning for the league title and so will be hoping to get their form back at the Lekan Salami Stadium.
Match day 17: Wikki Tourist 4-0 SHOOTING STARS (61′,75′,89′ Godwin Obaje, 86′ Saidu Abdullahi)
VERDICT: Shooting stars win/draw
RIVERS UNITED VS ABIA WARRIORS
Rivers United will be smelling blood when the Warriors come to town. With just a point behind the league leaders, Rivers will want to keep up the chase to win the title and to win it in their first season since they were formed from the amalgamation of Dolphins FC and Sharks FC. Stanley Eguma has enough experience in the league to know this is a win or burst game for his lads.
Abia Warriors can still be relegated even with their 44 points. The players know their destiny is still in their own hands but they will have to get something from this match if they are to remain.
Match day 17: ABIA WARRIORS 1-0 RIVERS UNITED (23′ Michael Olaha)
VERDICT: Rivers to win!
NASARAWA UNITED VS AKWA UNITED
Kabiru Dogo will be disappointed they lost all three points in Umuahia last weekend having played so well and their chances of getting back to the continent is no longer in their hands. They have 49 points from 34 matches, 9th on the log with five points behind third placed Wikki.
Akwa United are also one of the teams in danger of going down if they lose their remaining two matches and other results from other teams in the same fight don't go their way. As such, they will want to steal a point from their host to boost their chances going into the final game of the season against title contenders Rivers United.
Match day 17: Akwa united 1-0 Nasarawa united (36′ Ubong Ekpai)
VERDICT: Nasarawa win/draw
SUNSHINE STARS VS WARRI WOLVES
The Owena waves will be looking to consolidate on their 50 points haul which places them on 7th position. And with the ever vociferous fans at the Akure township Stadium, nothing short of a victory will do for them.
How Wolves have found themselves in this position leaves many of their fans wondering if the decision to sack the former management team to bring in a new one has helped the club in anyway. They are in danger of being relegated with their paltry 42 points and they will need to win this match and also their last game at home to Ikorodu United to stand any chance. They also need to score plenty of goals.
Matchday 17: Warri Wolves 2-0 Sunshine stars (55'&59′ Sikiru Alimi)
Verdict: Sunshine win/draw.
NIGER TORNADOES VS MFM FC
Tornadoes have an impressive home record-not losing in 55 matches at the Confluence stadium in Lokoja- where they have been playing their home matches. They also are in danger of going back to the lower tier if they lose their last two matches and other results don't go their way. Abubakar Bala will not want to take chances and will do everything possible to win this one.
MFM FC have to pray seriously even as they also need to work on the pitch of play against their host. They got a morale boosting point against the defending Champions-Enyimba last weekend and will be hoping to go a step further in their quest to remain in the top flight.
Match day 17: MFM FC 2-0 Niger Tornadoes (26′ Abiodun Adebayo-OG, 45′ Stephen Odey)
Verdict: Tornadoes win/draw
FC IFEANYI UBAH VS ENYIMBA
This is going to be a gruel encounter considering the fact that the home team are trying to dethrone their visitors. Ifeanyi Ubah have been very resolute at home this season and have their star players available for this one.
Enyimba have all been disappointing so far this season and will want to be spoilers for their host. A scintillating Oriental derby it promises to be.
Match day 17: ENYIMBA 2-0 FC IFEANYI UBAH (17′ Ibengbu Ikechukwu, 60′ Daniel Etor)
VERDICT: Ifeanyi Ubah to win!
***Pictures courtesy www.goal.com; footballive.ng; dailypost.ng