The title races in France and Germany may have been seen to have a foregone conclusion until last week with shocking defeats for Paris Saint Germain and Bayern Munich which has threatened to cause a major shake up at the top especially in Germany. In England, the season continues in its rather in consistent manner as all the teams involved in the race for the title all contrived to drop points with the leaders; Leicester the only ones to end the week with a point to their name; whilst in Italy, its a story of the chasing pack falling more and more behind as the Old Lady of Turin continues to get into the groove for another characteristic title chase.
This weekend; there are two clashes set to potentially cause an earthquake to the existing structure of the leagues in England and Germany with the small matter of a North London derby that may decide the destination of the EPL crown or put an end the chances of one of the favorites for this years title; while in Germany; Dortmund host Bayern Munich with a chance of closing the gap at the top to just two points and in Nigeria there is a small matter of the first NPFL Lagos derby in 20 years.
Tottenham Hotspurs v Arsenal
If i look back at my season preview,I am sure the number of apologies I need to make most be high; Tottenham and Mauricio Pochettino most definitely occupy the number one position on my apology list. I looked at the signings made in the summer of Trippier, Wimmer, Davies, Alli, Son etc and I just concluded Spurs were showing a huge lack of ambition as these were not established or household names as some of their rivals had signed the likes of Kevin De Bruyne, Petr Cech, Bastian Schweinsteiger etc; just to make a statement in the general context of their respective ambitions to win the league or at least be involved in the title race. How I was wrong; this Spurs side has gelled like they have been together for many years especially with the youthfulness and solid defensive base. Tottenham currently have  the best defense in the league and this is made even more interesting by the introduction of Kevin Wimmer at Center Back for some weeks now since the injury to Jan Vertonghen which seemed like he had always been there. Pochettino has thought many how to manage their squad especially considering their Europa League campaign.
Arsenal, favorites to finally win their first league title in twelve years; nobody would have thought we were going to have a season marked with so much inconsistency that despite that a team like Arsenal would refuse to capitalize. As with all seasons; Arsenal found it tough going in November and February, there worst months of the season and it doesn't look like it would get better with a potential elimination from two cup competitions looming large in the shadows, this is typical Arsenal.
To the game itself; Spurs have not finished ahead Arsenal for many years and over the years controversy has trailed this fact; case in question the food poisoning case some years back as Spurs asked for a postponement as their players had suffered food poisoning days earlier and were supposedly on able to play; Arsenal were not having it and this has helped fuel the hate between the sides. Tottenham are having such a delightful season and you can expect them to be the brighter of both sides by Lunch time today and who knows they may just want it more. Both teams have distractions in midweek with an FA Cup replay for Arsenal and a Europa League Round of  sixteen clash first leg on the cards for Spurs; but this is where it matters; both teams have to go for it or risk falling further behind Leicester City and conceding ground to the likes of Manchester City.
The battle in midfield is actually what interest me, Dele Alli has been a huge revelation this season and Pochettino has done very well in managing the young man's rise in his career. So it would be good to see what effect he has in midfield especially has it relates to bursting forward and making those late runs into the box that has earned him rave reviews this season so far. How well will Francis Coquelin cope with the twin duty of trying to pick up Christian Eriksen and Dele Alli especially in the hole where they would aim to be dangerous; support and assistance must come from Aaron Ramsey to nullify the treat posed by Spurs from midfield. Eric Dier has to prove that he has made that step up and that he is ready to be considered among the elite defensive midfielders in the league as his responsibility lies in how well he shadows and makes life difficult for Arsenal's Chief creator, Mesut Ozil.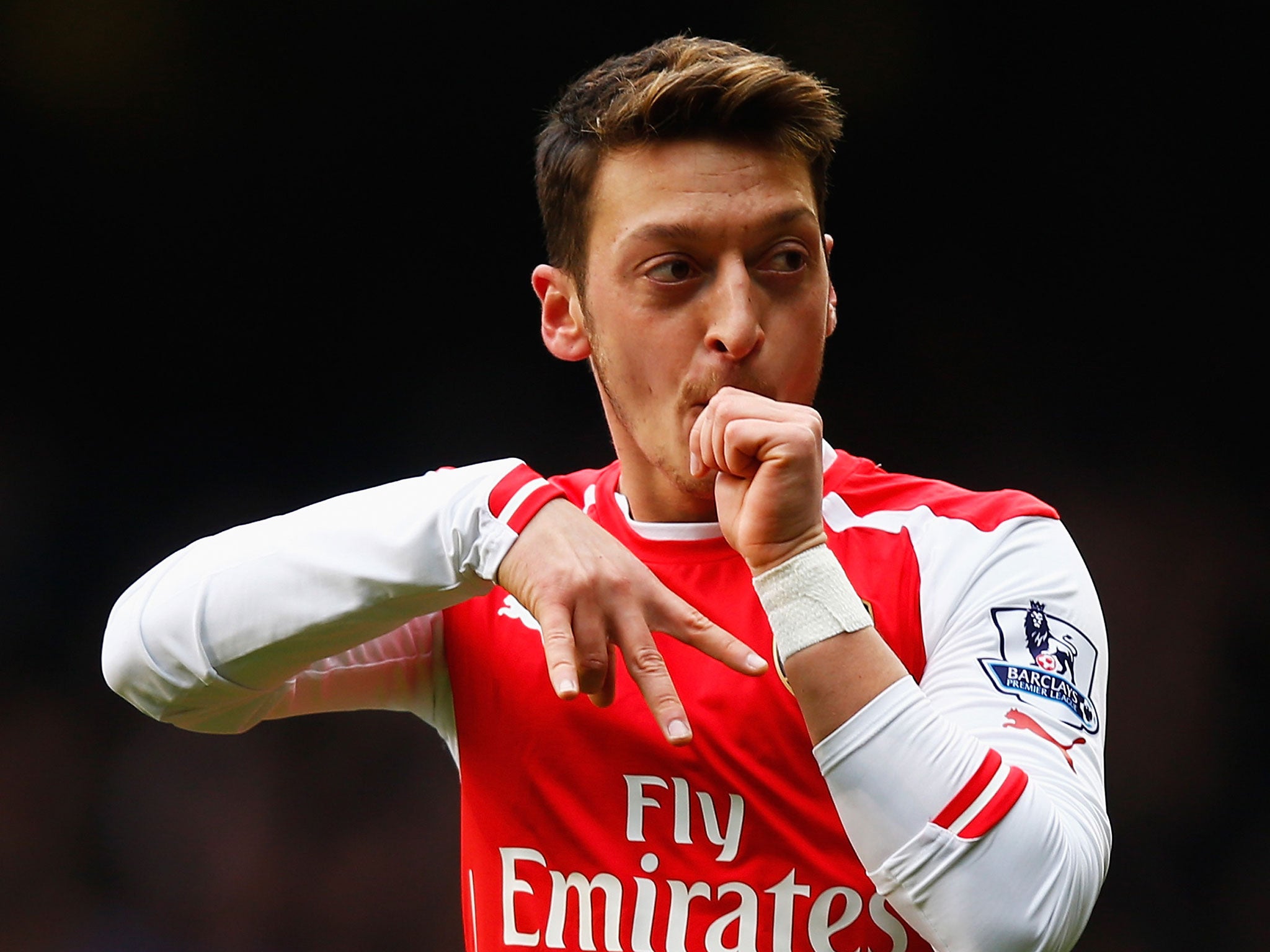 Tottenham have only dropped two points coming off losing a game from a previous match day; meaning they possess the mental toughness to rebound from a defeat and have won their last three home games. Arsenal I worry about, winless in four and with eyes on the FA Cup and the second leg against Barcelona; doesn't look like the coming weeks hold any silver lining for the Gunners.
My Verdict: Looks like it would be a bruising high scoring draw
My Betting Punt: Both teams to score @ 1.60
Borussia Dortmund v Bayern Munich
Mainz are the unlikely catalyst that have breathe fresh air and given life to this clash; "Der Klassiker". Up on till midweek; the match up between two of Germany's biggest clubs provided a slim opportunity for an eight point lead to be reduced to five. However, with the defeat of Bayern Munich at the Allianz Arena by FSV Mainz in midweek changed the entire dynamics of the title race in Germany as a win for Dortmund would cut the lead to two points and then we would have an exciting title race on our hands again.
Thomas Tuchel's side have gradually kept their form, lurking for a potential slip up by Bayern which has been handed to them, my worry is if they are equipped enough to stop Bayern. Bayern have many defensive worries; but remain very potent going forward, especially with the blistering pace of Robben and Costa up front. Dortmund have a rather different pressing style from what was obtainable under Jurgen Klopp which at the moment is very high and tries to isolate the player in possession.
Dortmund have been very strong at home as usual with a seven game winning streak at home; with a total home record of 15 wins and one draw; the last team to leave the Westfalenstadion with three points are the Bavarians. So this provides a stern test for the credentials of Thomas Tuchel against one of the game's modern day managerial geniuses. Bayern always raise their game when the chips are down; they know how to click into gear as the level of opposition becomes fiercer and possess many more match winners than Dortmund. I just wonder if the distractions of the Champions League second leg against Juventus would not be a big distraction.
My Verdict: A draw looks very likely; but Bayern still have an edge.
My Betting Punt: Halftime Draw @ 2.22
Ikorodu United v MFM FC
A Lagos derby is a big deal especially at Onikan stadium; but it also depends on what generation you belong to. I grew up going to Onikan every other weekend to watch the most successful and biggest club in Lagos and a major household name in Nigerian football; Stationery Stores, otherwise known has the Flaming Flamingos entertain and thrill fans. Its rivalry with the likes of Nepa, First Bank and Julius Berger made football in Lagos the toast of the nation; there were other rivalries with Shooting Stars of Ibadan, Enugu Rangers etc. The derby in Lagos took a renewed dimension when Julius Berger won the converted League title before the great Stationery Stores in 1991; Stores responded with a league title the following year in 1992 as the league became "professional". These rivalries and derbies were always looked forward to back then; it is great to have two sides back in the top division of the Nigerian Premier League, but the big question remains can these sides measure up to the huge standards that Lagos fans are used to and expect? Lagos fans love their football and want it played a in particular way; they like it to be entertaining and result oriented; little wonder the Super Eagles of Nigeria departed Lagos due to the hugely demanding fans in Lagos.
To the game proper; MFM FC will go down as one of the most impressive teams of the first four weeks of the new NPFL season; they have made their Agege Stadium home a fortress of some sort and have also shown a knack for getting results away from home bar the result away to Shooting Stars in Ibadan. The MFM team is a young vibrant team, who play beautiful and exciting football; but have been accused and labelled to be a one half team especially in the first half as they always seem to tire out once they get a quick start and a flurry of goals.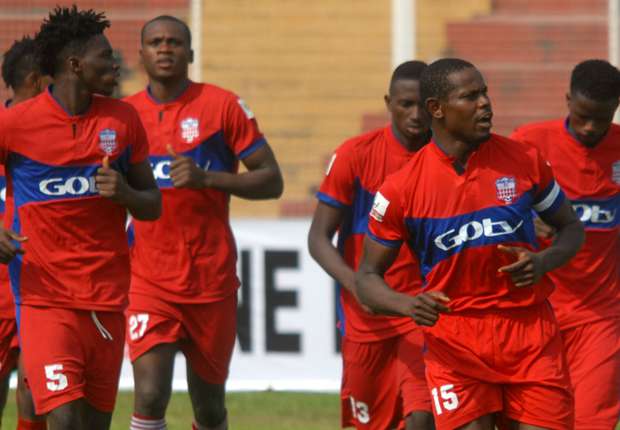 Ikorodu United have a lot of work to do for me; the style of play has been less than pleasing and have struggled to take full control of games especially their two home games at Onikan. Still a four points haul from a possible nine is commendable for a newly promoted side, but more needs to be done. In midweek, the Oga Lads held defending league champions Enyimba till the 89th minute in Port Harcourt; this performance would have gone a long way in lifting the players morale, but the result itself and the manner of the defeat may also damage the psyche of the lads.
From what I seen so far this season; we may be in for another away win in the NPFL as I expect MFM to take the game by the scruff of the neck and dictate proceedings due to the slow and languid style of the Ikorodu lads.
My Verdict: MFM FC could nick a win here, but a draw seems also likely.
My Betting Punt: MFM FC win or draw @ 1.60