Congratulations to Manchester United and the legion of fans around the world on winning the FA Cup for the first time since 2004 and ensure that the trophy drought only lasted for just three season; we know those that waited longer to get that monkey off their backs. However, in all the euphoria and excitement comes a lot of worry; my worry is about the future, the future of the Biggest Club in the world.
There have been tonnes of media speculation surrounding the future of Louis Van Gaal and the likelihood that he would not see out his contract. This has firmly divided the fans and a lot has been said on whether or not he should stay or go; my stance on this is well documented and I have received a barrage of criticism on why I think LVG should stay. Yes; Louis has spent a shit load of money; £250 Million at that and it is believed that he has nothing to show for it; well Louis has won at least a trophy at every club he has been and United are obviously not an exception. Great teams are built from the back; from defensive solidity; this he has achieved (United had the best defense in the league along with Spurs) and I firmly believe he is on the path to achieving his aim; to make Manchester United competitive again with the addition of creative and fast attacking players (we all can see the effect Anthony Martial has had at Old Trafford this season). He like any other coach needed a dose of luck; this United lacked particularly on the injury front, but what did he do, he dipped his hand into the famed academy and promoted 14 lads; gave them the opportunity to be first team players; today you have one of such lads,Marcus Rashford with a chance of going to the Euros ahead of more experienced professionals like Andy Carroll and Jermaine Defoe; why because the Gaffer took a chance on these lads. Yes you may say injuries forced his hand, but then we have seen managers who patched players together and made them play through the pain barrier or bid their time till the January window opens to make a flurry of high end or over prized signings; if he had done that; every one would have criticized him further that he had even squandered more funds like United were the only ones spending; City spent (over £60 Million on two center backs with left legs), Chelsea spent as well as a host of other big clubs spent with varying results; still LVG has delivered a trophy, call it what you like, the game is about winning trophies.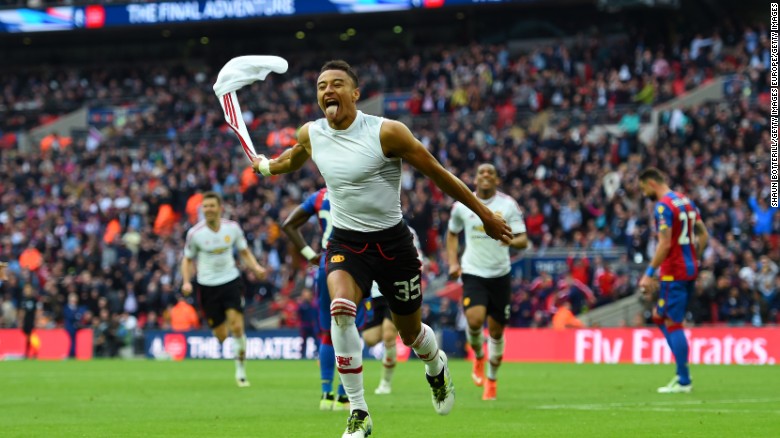 Now, I see Manchester United fans who at some point could not stand the presence, thought or phantom the idea of a certain Jose Mourinho anywhere near their beloved club; why? because he obviously stands for everything that's different and alien to Manchester United. As I have stated earlier, because I know it would be a reference point; the game is about winning trophies, but not by alienating everybody and having a me against them mentality. Come on guys; Manchester United are already hated enough; now comes the thought of taking it a few notches up by bringing in a man that is renowned for leaving a club worst off than he met it; the examples are very numerous and easily verifiable.
Lets chronicle his career for a little bit; after leading Porto to European domination in back to back years; the following season after a mass exodus of players; Porto had three managers that season with the club involved in a corruption scandal. At Chelsea, his first stint was great, record breakers, back to back title winners; third season the team struggles, lose the title to Manchester United; picks series of fights with other managers, by the middle of his fourth season, he had to be let go and the team did not recover till Ancelotti and Hiddink arrived to win trophies again (that's after stints by Avram Grant and Luis Scolari). At Inter, he sucked the life out of that club; that the players were on their knees to win a remarkable treble, since his departure Inter Milan have not been the same again; the club has a whole has not recovered; only one trophy since his departure; a Coppa Italia triumph under Leonardo. At Real Madrid; went all in with his feelings and disgust for Barcelona; alienated players from both sides against themselves, that even though every clasico is tensed, under Mourinho it was a war. This affected relationships among the Spanish players in both clubs; have we forgotten the poking incident against Tito Villanova or comments on the establishment, that made the media turn their backs on him.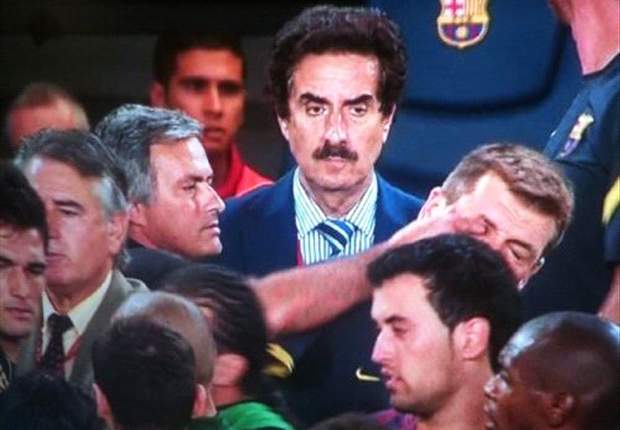 His return to Chelsea, is still very fresh in our minds; first compared his team to little horses, after the championship victory of two seasons ago; are Chelsea not a complete shadow of themselves? Have we forgotten already the disgusting outburst with the club doctors? I just feel that this clamour for Mourinho should be met with a lot of caution. It is well documented that he goes looking for these jobs; writes Dossiers and Thesis on what he can do to turn things around at the club; he does succeed without; but can we take a moment to look at the rubble and the destruction he leaves in his wake after he departs. The man gets bored easily, once the conquest is done in his first two season, the third season; if he remains there you will clearly see the degeneration, the inability to refresh and loss of appetite.
Lets take another moment to look at his poor record at bringing through young talent; for a club like Manchester United that its time honoured tradition is to bring through young talent; from the Busby babes to the Class of '92; the likes of Wes Brown, Danny Welbeck, Marcus Rashford, Mark Hughes, Lee Martin,Norman Whiteside etc. Jose Mourinho does not have the pedigree in this regard, I can only cringe at the thought of what would happen to the young lads that have galvanized our season; just take a look at the Chelsea academy system, no player came through the ranks under his tutelage (Please don't mention Loftus Cheek) despite tonnes of money spent setting it up; even with the danger of a transfer ban at some point. Now this is an academy that has dominated the FA Youth Cup over the last Five years and won back to back UEFA Youth Leagues; tell me, can we say none of these lads was good enough to make that step up? Instead they get shipped out on loan all over the world. The Manchester United academy has been said to be losing steam and been left behind by the likes of Chelsea, Arsenal and Manchester City, despite this the Under 21s continue to deliver league titles; three in four years, I fear for this structure and the future of the players as this players that have been successful at Under 21 level have had the chance to debut for the first team or at least look forward to an opportunity coming their way.
It is imperative to make things very clear here, I know the main fear for many United fans is the lack of trophies season in season out; not wanting to fall behind our major rivals; Jose Mourinho may guarantee trophies, but the collateral damage he does to the brand, tradition and general well being of the club is my main concern.
I am a life long United fan, from my father down; even when United weren't winning we were there, through thick and thing; when some fans wanted Sir Alex out, some of us stood firm and resolute; I want Manchester United to always be successful, to win trophies, but I also care about the state of the club and its overall well being. Like I said earlier; "we" are already the most hated club in England; we may just be raising the bar even more, not that I care; but the established structures we have built may just be torn down by Jose Mourinho "if it is true", he is the next manager of my beloved Manchester United.
**** Pictures courtesy Getty Images