We knew we were in for a treat the moment the draws were made for the knock out rounds of the 2015/16 UEFA Champions League. Any game involving teams such as Bayern Munich, Juventus, Barcelona and Arsenal would always produce fireworks and this Tuesday night was no exception.
As we look forward to further intrigues as the ties are nicely poised especially the Juventus v Bayern tie; here are some of the tactical highlights from the night.
Games can be won and lost from the bench
Max Allegri continues to display how well he has full control of this Juventus side and time and time again he continues to find a way to drag his team from a precarious situation. I was pleased to see Juve line up with a back four as against the usual back three and this is the reflection of the versatility and flexibility of this Juventus side under Allegri. However; Pep's Bayern caused them tonnes of problems with runs from midfield which exposed the lack of mobility of the likes of Sami Khedira and Claudio Marchiso; in came two substitute changes that I believe gave Juve a lot more mobility, industry and a little creativity; the introduction of Stefano Sturaro and Hernanes changed the dynamic for Juventus to find a way back into the tie and with great hope going into the second leg away at the Allianz Arena.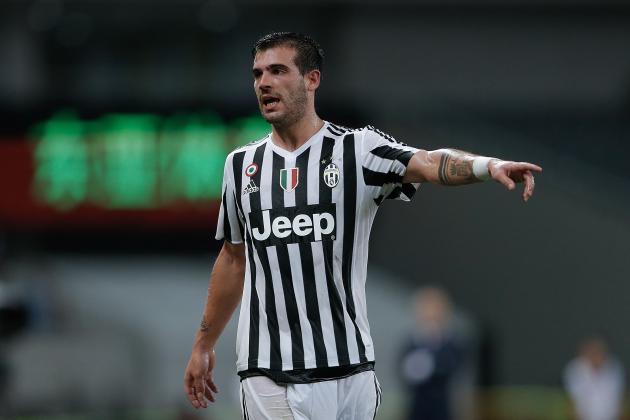 In London, it was a different story as Barcelona did not even make a change, no call to the bench for any tactical reinforcements. Now whilst watching the game and seeing Alex Oxlade Chamberlin limping; I thought to myself, Arsene Wenger would not make the mistake of introducing Theo Walcott because as at that time; Arsenal were holding their own defensively; keeping Barcelona's full backs at bay due to the defensive  shift been put in by Chamberlin and Sanchez. Instead of bringing Theo Walcott on, I would have opted for fit again Danny Welbeck, who over the years has proven his adaptability in various positions; well Arsene opted for Walcott and Barca blew through Arsenal's right hand side in a swift counter attack to take the lead, a clear indication of Theo Walcott's lack of ability in putting in a defensive shift as Barcelona continued to exploit the spaces provided by his inability to provide cover for Hector Bellarin.
Pep's Guts boarders on Arrogance
Pep Guardiola has over the years given opportunities to youngsters to feature in his teams and then develop into world beaters. When I saw the Bayern Line up, I was quite surprised at the composition of their back three; it had David Alaba, a renowned left back, Juan Bernat; another left back and Joshua Kimmich, the youngster in the squad. Now this is considering  that Mehdi Benatia and Rafinha were on the bench; come on Pep could have gone with a back four of Philip Lahm who played in Midfield, Juan Bernat at left back with Alaba and Benatia at center back. I have been involved in various discussions where it has been said that Pep doesn't need to field a defensive set up since his teams will always dominate possession and proceedings.
Guardiola has done this many times and gotten away with it, but in a major tie like this I do not think it is ideal to play this way; for me it boarders in pure arrogance; a we are better that you attitude; it was easy to see Juventus find a way back through errors in the Bayern defense.
The ''MSN''are a selfless bunch
I would never have thought that a time will come where in the course of a football season; Lionel Messi would not be the top scorer in all competitions; let's put the injuries aside; Luis Enrique has done a fine job of ensuring that this front three play in Unison that in every game you see them creating chances for each other to score that sometimes they overdo it.
Messi, Saurez and Neymar are Football's foremost deadly threesome; there are no Egos in their relationship and it seems the three have also built a great relationship off the pitch as well. The selflessness at which these three play the game continue to make it a joy to behold.
Sergio Busquets is too underrated; its unfair
Its tough been a player in a team where you have resigned to the fact that you would just sit back and get the job done with little or no recognition, You will probably say Busquets' efforts are appreciated as he is continuously singled out as the man to keep in shackles if you intend to defeat Barcelona, but that notwithstanding he does not get as much praise as he deserves.
Sergio Busquets figures and data will blow your minds, which definitely sets him apart as one of the best in his position. Another fine display against Arsenal continues to showcase his worth to this team.