If you are one of those who at the time of the draw made the mistake of considering Barcelona v Arsenal as the tie of the round; you may have committed a big sacrilege and must visit your religious leader for cleansing. All the action and I mean action, end to end, the game had everything. This is a game that would be shown for many a years and as we say here at halftimeng.com; its a game of two halves. Here are the talking points from a fantastic night of football from the Allianz Arena:
There is a thin line between Genius and pure Arrogance
You would notice a number of similarities in my analysis from the first leg of this tie to tonight's classic. Chief of these has to be Pep's Guardiola's choice of tactics and starting line ups (you can read my similar thoughts here), that it just border line wreaks of arrogance. For the love of me; Xabi Alonso had no business starting the game; he is slow and no longer possesses the strength to shield defenses; in fact if you review Xabi over his career he has played better with defensive midfield hard men where ever he has been (Mascherano at Liverpool and Sami Khedira at Real Madrid); these defensive stalwarts allow him the freedom to dictate play and control activities in midfield; now Pep's error was having him play with Vidal who we know is a lot more comfortable playing in a box to box role; you would probably ask what else he could have done; a Thiago Alacantara  along side Arturo Vidal would have given Bayern a lot more fluidity with both inter changing with ease and having the pace to cope with a lot of Juve's running which was targeted at Bayern's soft center.
As always and in true genius fashion; Pep was able to rescue things and pull a rabbit out of the hat in the form of his ability to call on reinforcements from the bench. Bayern have to be one of the most equipped teams in Europe, with as much match winners on the bench as on the pitch. The introduction of Kingsley Coman in the latter part of the second half ensured Bayern were now able to run at a retreating Juventus from all corners. Coman coming in pushed Douglas Costa inside, providing an additional channel of pace; Bayern had pace to burn in every part of the pitch; that were now set to cope with whatever type of attacking resilience Juventus showed afterwards with the less than inspiring changes by Max Allegri.
You must learn from past mistakes
Juventus's starting line up demonstrated that Max Allegri had learnt from the errors of the first leg and was set on a much more robust, penetrative approach with plenty of running into the spaces available in the middle as all of Juve's pace was mainly available wide especially with the absence Dybala and Marchisio. So a central midfield pairing of Khedira and Hernanes made great sense; some brute and industry never hurt no one with the occasional driving force of Paul Pogba as Juventus try to break. Pogba was integral to Juventus counter attacking approach and you could see this in all the chances created and the goals scored. Morata, getting the starting nod; proved a master stroke as the young man has in the past executed such conservative but lethal approaches in the past especially in the Champions League run of last season.
I think Allegri got a little carried away with the success of his game plan; he had more or less mirrored exactly what Pep had on the pitch and to good effect too; but then introducing the slow and sometimes laborious Mario Mandzukic instead of sticking to the plan of continuously running at that Bayern defense by introducing Simeone Zaza; hungry, dedicated and full of running; instead Allegri chose to kill time by seeking to hold up play for the final 20 minutes. The midfield alterations killed the balance of the team and with Bayern electing to concentrate on crossing into the box, Sami Khedira could have been of help in dealing with some those aerial balls or crosses.
Missing Players may have been a blessing in disguise
Juventus were missing three top players from their starting line up in Chiellini, Dybala and Marchisio; for any ordinary team this would be a big source of worry; but for Allegri and his team it served as a blessing in disguise as it allowed him make alterations that enabled Juventus match Bayern with almost a replica of how the Bavarians line up.
I have always praised Allegri's eagerness to switch from the tried and trusted 3-5-2 of his predecessor Antonio Conte to a more balance and fluid 4-3-3 or 4-4-1-1. Juventus were able to switch from a back four to a back three with ease with the additional deployment of Alex Sandro on the left as a modified winger cum wing-back once Patrice Evra joins to become part of the back three; these kind of confused Bayern as it allowed Stefan Lichtsteiner the freedom to go forward beyond Juan Cuadrado; who filled the wing position on the right. The approach worked well until the second half adjustments; put paid to a glorious European night for the Old Lady of Turin.
Catenaccio is alive again
If you saw the first forty five minutes of the game you would utter this exact phrase;it was a master class in Cantenaccio as Allegri set his team up like a pack of Wolves to devour their prey. It was great to watch a different style that resonates along the lines of the general use of Cantenaccio.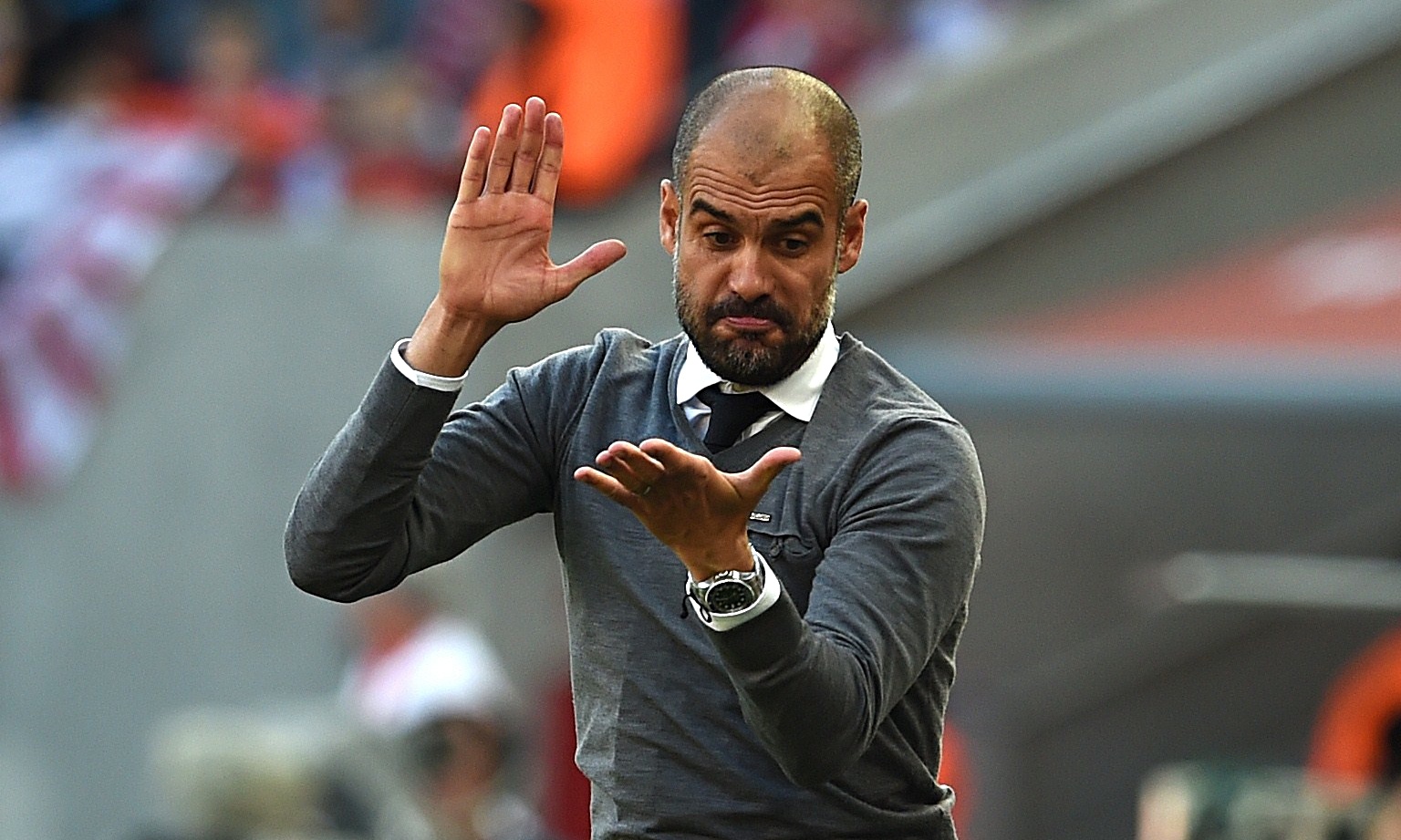 The finer margins is the difference 
Like most big games, the small details stand as the difference between both teams. Pep Guardiola was able to call on  reinforcement from his bench. These substitutes included a player on a two year loan deal from Juve and steals the show by winning the game, clawing his team back from a two goal first half. All Pep's substitutions were quite the solution to all their floundering first half performance.
In all of this, a lot of credit must go to both managers for approaching the game the way they did and ensuring that we enjoyed a real Champions League Classic. In the history of the Champions League I do not think we have had a better two legged encounter as provided  by these two European Giants.
Truly, football is a game of two halves.