It all began on the 10th of June, with host nation France kicking off proceedings against Romania at the Stade de France. The newly introduced 24 team format which saw a lot of cagey and tentative encounters during the group stages burst to life as the tournament progressed into the knock out phase with the likes of Wales putting up inspiring performances and the tiny country of Iceland having a fairy-tale beyond the group stages.
A total of 110 goals have been scored thus far with top marks man Antoinne Griezmann leading the golden boot race with 6 goals, We are now down to one game, the all-important final game and it is between the host nation France who have won the last two major tournaments that they hosted battling it out with a team who has never won a major tournament in their footballing history, Portugal.
Saturday, 10th July
Portugal vs France- Stade de France (Paris)
It has been an amazing run for the Fernando Santos led team, from barely going past the group stages to not winning in 90 minutes in 5 games, and then a convincing win over Wales at the semi-final stage, the team has lived up to the hype. Ranked as far outsiders before the tournament and parading the likes of the mercurial Cristiano Ronaldo, top players like Nani, Pepe, Moutinho and young sensation Sanches, the team has proven that this generation of stars clearly want to break that jinx for the nation.
A lot of credit has to go to Fernando Santos who has had to adjust his defence almost at every stage, also had to tweak his midfield seeking the right mix for every game, he has built a strong compact team that even when it is not scoring goals, it is equally not conceding, he would however be hopeful that Pepe is fully fit to regain his place in the starting XI.
For the French, Didier Deschamps has had a stable squad, naming an unchanged team for the last two games, the players all have a clean bill of health and expectations are high as the fans believe that this is their year once again.
The two sides have met in the past in 1984 and 2000, with France coming out victors on both occasion and also going on to be crowned champions. The French are yet again favorites to win this game and would rely on the brilliance of dynamic forward Griezmann yet again, Ronaldo on the other hand will feel this is his best chance at immortality with a 10th Euro goal and a first trophy for his National team on the cards, which will add plenty gloss to his already illustrious career.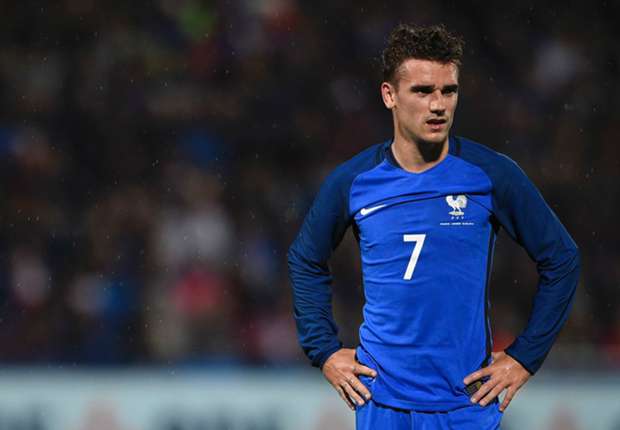 This is one game that I feel will not be as clear cut as many would expect, the French showed against Germany that they can take their chances whilst at the same time, leave spaces open in the defence which the Germans failed to exploit, the very organised Portuguese team will pose a different kind of problem to Deschamp's boys and it may take more than 90 minutes for a winner to be determined yet again.
Prediction: My heart says Portugal, but my head says France. The French to edge this.